Numerous strategies promote content effectively and establish audience loyalty through social media platforms, email, or even public relations.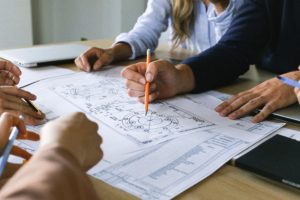 The effective content strategies through social media are:
1 – Create An Infographic or Multimedia Content
Infographic is a strong visual way to promote your content. It includes important information presented creatively and can be shared easily.
You can use other resources such as templates, checklists, and video tutorials, all of which could improve your Google ranking over time.
2 – Join Groups
Joining the right groups is an important step for marketers. It is imperative in building networks and introducing what your brand has to offer. It creates direct lines of communication between you and your brands to industry influencers and relevant networks.
Specialized groups are active on LinkedIn and Facebook with shared interests and ideas.
3 – Shareable Content
Does your content deserve to be shared? Ask yourself this question. Audiences like useful posts and content that touches them on a personal level. You should focus on similar content, and support it with humorous and impressive storytelling.
4 – Communicate with Influencers
Social media influencers play a big role in publishing content today. Prepare a list of relevant influencers that would be interested in your content. Work on quality and how these can be created attractively through photos or videos. By targeting top influencers with your best content, you increase the likelihood of it being shared with their large and influential audience.