Social Media Influencers in Saudi Arabia starting October 2022 can apply for Social Media Influencer Permit.  Saudi Nationals and Non-Saudis are required to apply for the permit to earn profits from advertisements on various Social Media Channels such as Youtube, Facebook, Instagram, Snapchat, Tiktok, etc.
Getting the permit to continue working as a Social Media Influencer in Saudi is extremely important because as per Article 23 of Royal Decree No. M/51 "a non-Saudi may not practice work or may not be allowed to engage in it except after obtaining a license."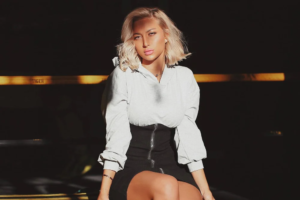 How to apply for the Social Media Permit?
The process of applying for the Social Media Influencer permit as a Saudi National is comparatively easier compared to that of a Non-Saudi.
Saudi Citizens can apply for it through the General Commission for Audiovisual Media Website and pay SR 15,000 fee for a time period of 3 years.
Link for the form:  https://www.gcam.gov.sa/
For the Non-Saudis applying for the permit, the process is a bit long.
Starting off with this, one has to apply for the SAGIA License.
For a non-Saudi who considers or wishes to work as a Social Media Influencer, their Iqama profession would be changed to Investor where one can't work for anyone else.
Just like Saudi Nationals, the form (https://www.gcam.gov.sa/) can be filled with the same SR 15,000 fee for a time period of 3 years.
If Non-Saudi plans to continue working as an influencer without the permit, they can be punished with a fine of SR 5 million, Jail for 5 years, or Deportation as it is considered a crime according to the Royal Decree No. (M/4) dated 1/1/1442.
How does the Social Media Permit benefit Saudis and Non-Saudis?
It allows them to work legally in the country by staying safe and avoiding a fine or 5 million or 5-year prison sentence.
It also allows them to work with as many paid advertisements as they want.
Non- Saudis pay only 20% tax on profit.