Today, Monday, the Google search engine celebrates the Emirati poet Ousha Al Suwaidi, who is called Girl of the Arabs, by placing her picture on the search home page.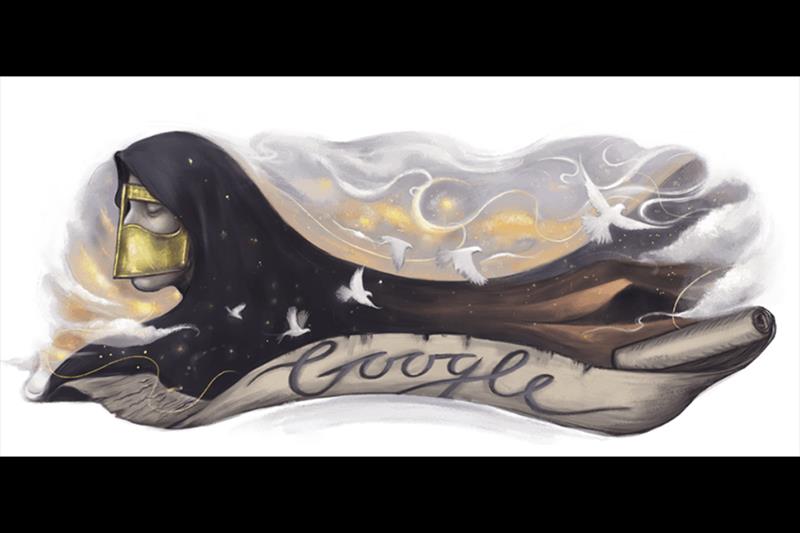 About Ousha Al Suwaidi
The poet, Ousha Al Suwaidi, is called Girl of the Arabs, her name is Ousha bint Khalifa bin Sheikh Ahmed bin Khalifa Al-Suwaidi, born in Abu Dhabi in 1920.
She lived most of her life in Al Ain, UAE, while she lived 15 years of her life in Qatar, then returned to Al Ain again, and then moved to Dubai in the late eighties of the last century.
A Child Poet
At the age of 12, when she was a child, Ousha began writing poetry and composed 100 measured poems within about a month. She was influenced by the house in which she grew up.
Ousha is considered one of the pioneers of Nabati poetry in the Emirates and the Arab region and is considered a milestone in the march of Nabati poetry.