The world is going digital. Millions of people around the world spend hours on social media, which is precisely why it has become an essential part of marketing. Whether you own a small business or a large company, the inclusion of social media in your business plan is crucial.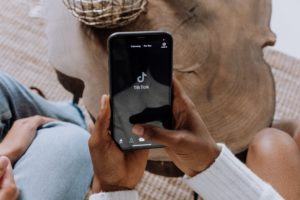 1 – Improve SEO Rankings
One of the biggest benefits of being on social media is the way it improves a brand's Google rankings. When your followers click on your websites through social media, it improves your visibility on search engines because of the backlinks to your website.
2 – Create Brand Identity
Social media helps create a specific identity for your brand. It must include content (images and videos) that would endear the brand to your audience – creative expressions of what you offer and the problems you solve instead of just product information. This way, the audience relates to the brand on a personal level.
3 – Grow your audience
Social media enables you to reach a wider audience and learn more about their interests and preferences. You can seize this opportunity by improving your products and services and focusing on content that they will most likely reshare. This then becomes free advertising for the brand.
4 – Check on the Competition
Knowing what competitors do can provide you with a good sense of industry trends and insights into their strengths, weaknesses, and marketing strategies. These are integral in improving your business and marketing efforts. However, it shouldn't be at the expense of a brand's identity or uniqueness.
5 – Measuring Performance
For any organization to achieve success, whether small or large must constantly review its performance. Social media is one of the tools that help with this. Through social media interaction, you will have direct and immediate feedback about products and services. It also provides opportunities for improvement when receiving complaints.
6 – More Effective Ads
Advertising is an integral part of the marketing plan, and doing it through social media is the most cost-effective way. You can start with low-cost ad bids to measure the audience's reaction and ad performance. Once the most effective ads are determined, campaigns can then be optimized with bigger budgets to attain desired results.
There are countless benefits of social media marketing. Do it right and it will propel your business to new heights.